Designing a brand identity and social media strategy to connect the mold-based fermentation community around the world to a first-ever virtual convention based around the magic of Koji.
Role:
Social Media Manager and Lead Designer
Partner:
Designer and Illustrator,
Max Hull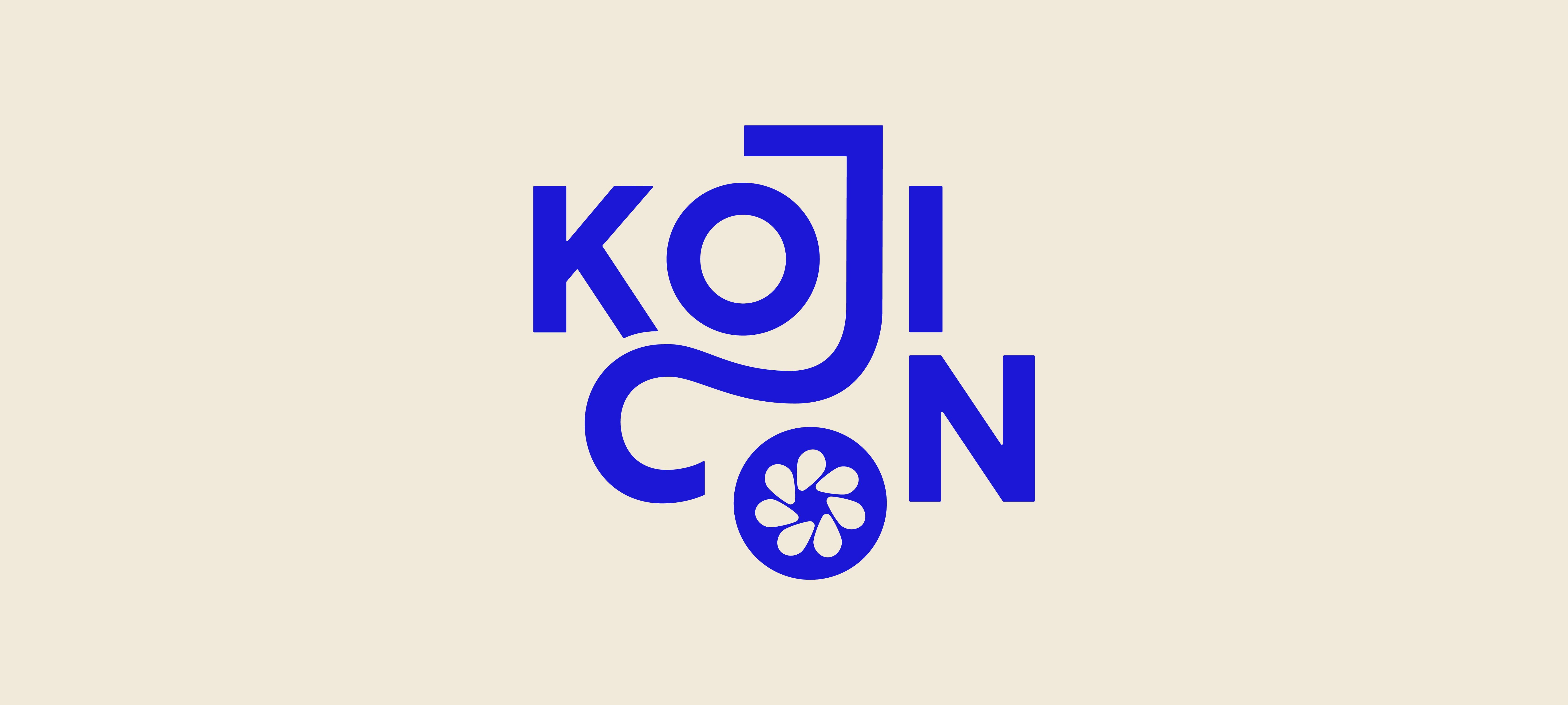 I developed a social media strategy based on my previous experience in digital marketing where I was in charge of launching many culinary events for Boka Restaurant Group in Chicago.
Having a flexible system was critical because I would not be personally in charge of the feed. I created a posting cadence guide and grid that could follow our branding guidelines. In addition, I wrote placeholder copy for captions, determined preferred hashtags, and conceptualized how the Kojicon Instagram could function as a promotional hub before, during, and even after the event.
︎︎︎Our greatest success from our promotional strategy was surpassing our ticket goal five fold—Kojicon 2021 will have more than 550 attendees tuning in from all over the world.
Branding
We wanted the brand to speak to the dynamism, growth, and supreme knowledge base of the fermentation professionals it was bringing together.

Because the conference is virtual and would be promoted primarily through social media, we thought a fresh and modern approach to the logo would make it stand out. The logo reiterates the theme of koji building community with the joint between the j and the c. The color palette chooses vibrant hues that offer contrast in digital applications. Because the logo also included versions with a tagline, year, and dates, we structured the logo to house that information neatly in different contexts.
My design partner and I were inspired by the shape of a koji conidiophore and we also saw an opportunity to represent the dual themes of spreading knowledge and building community that are at the core of Rich's mission of #kojibuildscommunity and the inspiration for the conference. The graphic rendering of the conidiophore is more stylized because it is a common icon in koji-related things to make it more fresh. We took away the structure of the conidiophore to create a rotational pattern and depicted the spores themselves as seeds because it adds another layer of meaning to the icon, the seeds can be read as planting seeds of community or knowledge. The three versions of the conidiophore can be seen as community coming together or knowledge being dispersed.
To ensure our brand could be easily handed off to the folks running the conference, we created simple brand guidelines and provided all of the support and assets they would need to build their website and continue to promote the event on social media.

To learn more about our ongoing creative relationship with the co-founder of Kojicon,
Rich Shih
, and to hear more about how we developed the brand check out the presentation above.